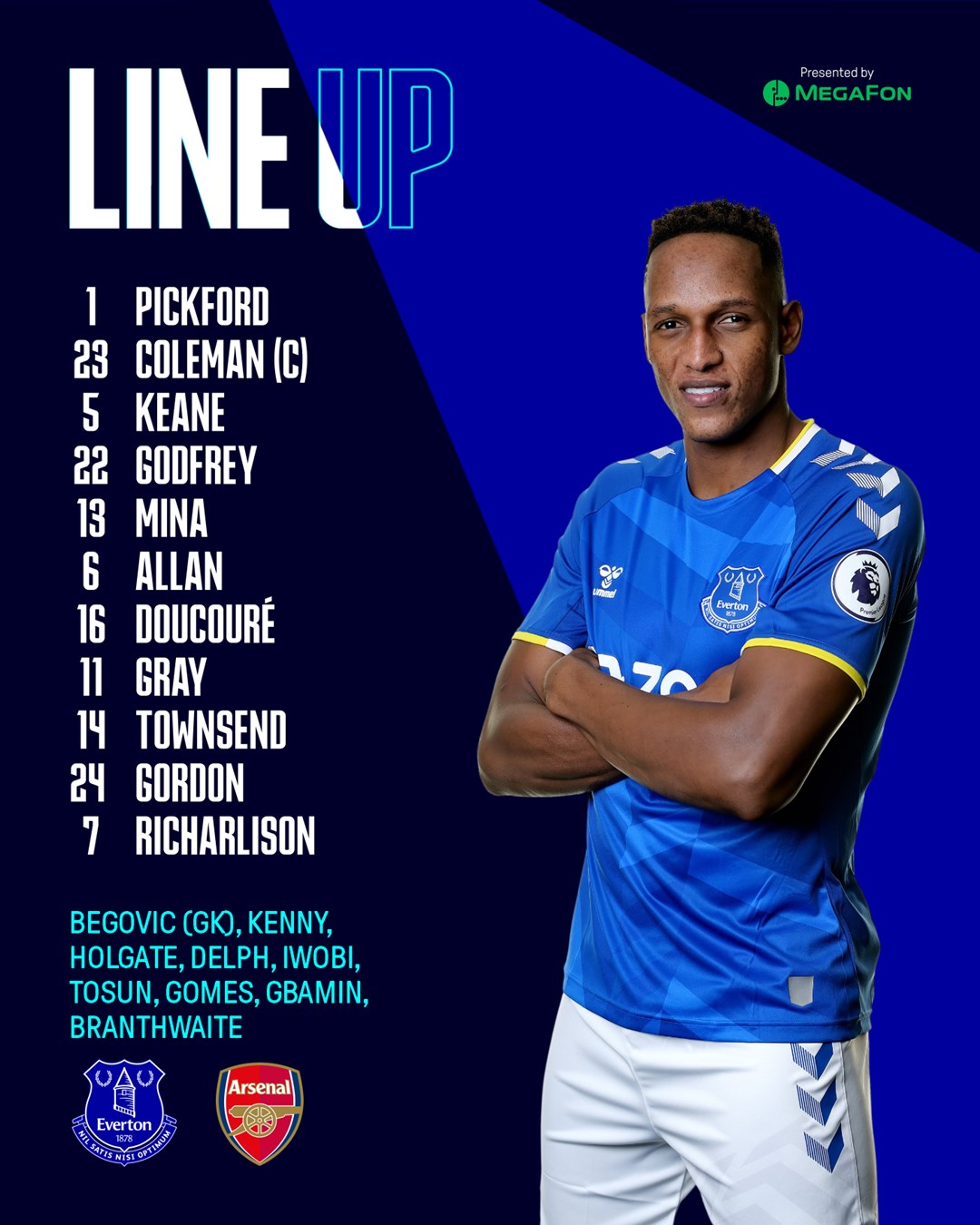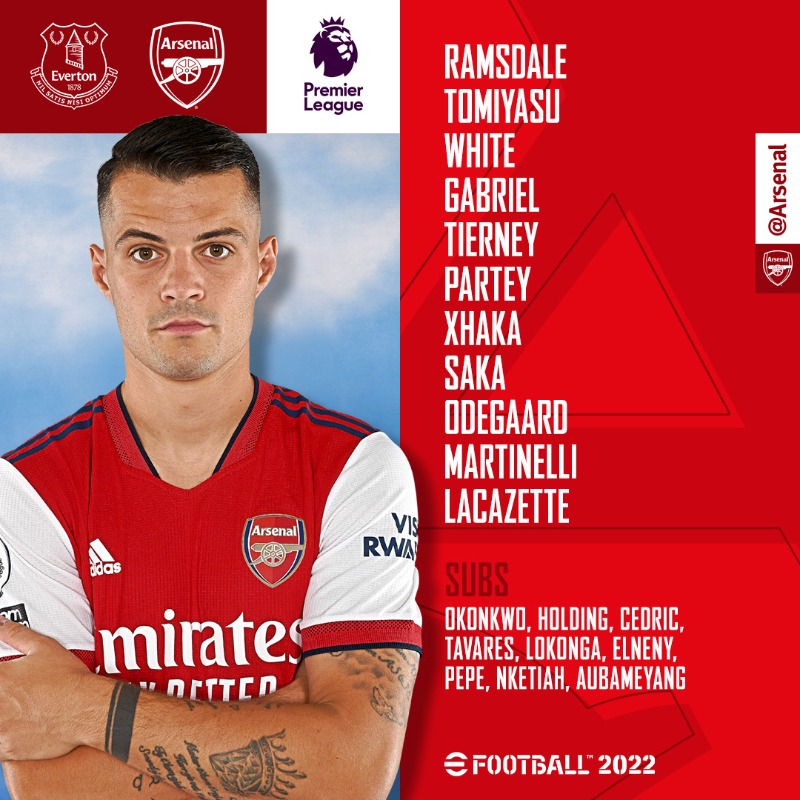 A Must Win Game For Both Sides!
Mikel Arteta has looked to change Arsenal's poor away form by making several changes to the starting eleven.
The big news is that Captain Aubameyang is dropped for Lacazette, and Tavares is replaced by Tierney. Would the changes make a big change?
With Benitez under massive pressure and Arsenal's recent 5th position slipping, this is a must win game for both sides.
Thomas Partey, who gave himself 4/10 in a recent interview, did little to improve the score shooting wildly in the 18th minutes. And, Godfrey, who went in hard on Tomiyasu, was fortunate to not see red after 27 minutes when he stomped(unintentionally?) on the head of the Japanese international.
A Goal And Not A Goal?
The closeness between the two sides in the first half was evident by two goals, one for each side.
At the close of normal time in the first half, Townsend swung in a cross for Richarlison to guide home. Everton's joy though, was short lived, when the dark clouds of VAR line drawing ruled it offside.
Then, in the closing seconds of extra time, Odegaard, who has been strangely inconsistent this season, fired home, completely unmarked in the Everton penalty area to put the Gunners 1-0 up at the break.
Second Half Blues…
Arsenal were supposedly about game management under Arteta, yet that is the weakest part of their game. It seems that every time they go ahead, the foot comes off the pedal in a big way, and today is no different.
Arsenal have now lost 3 out of their last 4 games, and whilst there is now doubting the talent in the squad, big questions remain, such as:
Is Aubameyang another Ozil – completely losing justification of a hefty price tag?
Will Arsenal bring in the quality striker they no longer have, in the January window?
(our question) Can Arteta please stop Partey shooting?
Well, the last question is probably a little tongue in cheek. However, the second half saw Arsenal throw away a winning position as their game management was anything but.
Richarlison, who had two goals chalked out for offside, finally got his 50th goal in English Football, bringing Everton level on 79 minutes, a much deserved reward for 3 in the back of the net.
However, the goal of the game was undoubtedly Gray, who on 92 minutes, scored not only the goal of the game, but one of the best of the season, bringing relief to under pressure Benitez.

For Arsenal, who began the season with 3 defeats, 3 losses in their last 4 EPL games, is a real case of the Blues.
Inconsistency is not a quality that Arteta can allow to grow in the Arsenal soil.